How To Plan Your Wedding Day

Useful Tips & Advice

Disclaimer: These are just my personal tips and pieces of advice based on what I've seen over the years whilst shooting weddings. This blog is designed to help inspire you and hopefully make the planning process a much more relaxed experience. It is by no means a definitive 'must do' list, so feel free to follow it as loosely or as rigidly as you like 🙂
Where To Start When Planning Your Wedding Day

Planning a wedding can either be the ultimate dream or a complete nightmare. It differs from person to person. There's a whole variety of things that can either ease the process or totally stress you out. I've provided a rough list of how to start planning your perfect day.
Talk to each other before doing anything.
Work out your budget.
Finding suppliers.
Timings for your day.
Extra tips.
Talk to each other before doing anything
This is the first place to start when planning your wedding day. It's really important to make sure you're both on the same page when it comes to your dreams and ideas. Work out whether you want a big or small wedding day (or even an elopement). Do you want it in a city or the countryside? Do you want a particular theme for the day? A really fun way of doing this is to both write down 10 things that you'd love to be a part of your wedding onto a piece of paper. Then open both pieces of paper together and see how many, if any of them match. Don't worry if none of them match, you can then use each list to narrow things down so you can come to a few mutually agreeable ideas. There's no point looking at venues or other suppliers if you've both got different ideas on what you want.
Once you've agreed on the style of wedding you'd like, then pick when you'd like to get married. You can discuss this with close friends and family to ensure key people are available if you'd like. It's worth picking a few dates so you can be a bit more flexible when it comes to availability. Always keep in mind the seasons and weather for your chosen date. The gorgeous spring flowers you saw when visiting your venue most definitely won't be there if you've chosen to have a winter wedding. I know it sounds obvious now, but it's easy to forget these things when you fall in love with somewhere/something.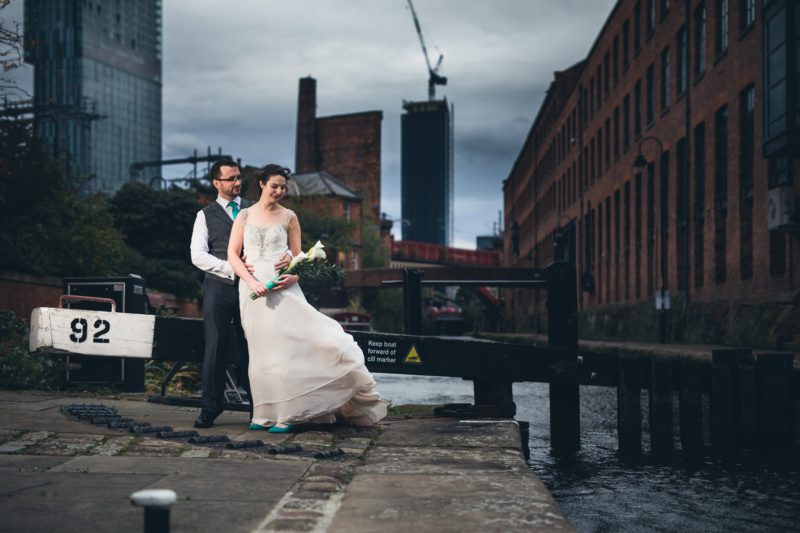 Work out your budget
Knowing what your budget is really helps when planning your wedding day. Sit down and write a list of what's most important to you on your wedding day. Once you have your list, divide your budget between everything on your list, giving more weight to those items that are most important to you or more expensive. It's worthwhile having a contingency section just to cover things you may have forgotten or if you want to stretch the budget on a particular item. If you don't end up using the contingency fund, a great way to use it, is towards a honeymoon or something nice after the wedding.
Here's an example of a budget (this is just a random split and not a suggestion of how you should budget your day).
Total Budget: £20,000
Venue – £5000
Catering – £2000
Photographer – £1250
Videographer – £1250
Rings – £1000
Wedding Dress – £1000
Suits – £1000
Bridesmaid Dresses – £500
Flowers – £500
Music/Entertainment – £1000
Stationery/Decorations – £500
Honeymoon – £4000
Contingency – £1000
Finding Suppliers
Now the fun starts! Having vendors for everything isn't for everyone. Following on from planning your budget, you should have a rough idea of which areas you want vendors for. There isn't a right or wrong answer. Some people much prefer to do things themselves whilst others want everything doing for them. What I will say is think really carefully about anything you decide to do yourself and evaluate how much stress it may add. If you've got a super creative family who are all happy to chip in with making decorations, then fantastic! Everyone feels like they've got a part in your special day and I love personal touches. However, if for example, you're not 100% confident in doing hair or make up, hire a professional to do it for you on the day. The last thing anyone needs is to be mega stressed and running out of time on the morning of your wedding day.
Just remember, for every friend of family member you ask to participate with something on the day, that job takes away a percentage of the day where they can just relax and enjoy themselves. I know I've told friends and family in the past that if they want to pay me to be their photographer, I cannot be a guest at the same time, I'm either working OR a guest.
How to Pick?
Right, so you've got your list of which things you'd like suppliers for, what next? Hopefully by now you'll have an idea of the style or theme your wedding day will be formed around. Time to do your research. Please, please, please don't just rely on a suggestion from a friend. They may well have been totally epic for their wedding, but if they had a steampunk themed wedding and you want an elegant English country garden style wedding, they will absolutely not be right for you! Pick a few suppliers that you're interested in and get in touch with them. Don't be afraid to walk away if you feel they're not the right fit for you.
I know full well I'm not the right photographer for everyone. My style is a mix of staged couple shots combined with natural, candid, almost documentary style for the rest of the day. I'm also NOT a traditional photographer in the slightest, I like to add creativity and break the norm by shooting unconventional weddings.
Checklist
I like to think there are 3 things to tick when looking for suppliers:
Do you like their style?
Are they within budget? If not are you prepared to up the budget to have them?
Are they available on your date?
If they match all 3 then you're on to a winner.
Tips
Don't just book someone because they're cheap, chances are you probably won't like their style or won't get the coverage/service level you'd like. Equally don't dismiss someone because you love their style but they're out of your budget. Talk to them, see what packages they offer or whether they can accommodate your budget (although keep in mind that these people do their job to earn a living and no-one is obliged to offer a discount on their services). You'll be surprised at how friendly most wedding suppliers are (we all secretly want to be your best friend 😂).
Here are some suppliers that I'd personally recommend:
Photography: Obviously myself SLP Photography
Videography: Satin Pictures
Music: Replay Acoustic Duo
Flowers: Rosedale Floral Design or The Flower Room
Cakes: Buttercup Cakes
Venues: Upper House, Losehill House, Haddon Hall, Heaton House Farm or Castlefield Rooms
Vehicles: Vintage Camper Hire
Timings For Your Day
Timings can really make or break your wedding day. One thing to remember is things very rarely run on time on a wedding day, so it's good to allow as much time as possible to avoid further delays.
Key things to account for are:
Getting ready
Travel to ceremony and/or reception
Ceremony
Group shots
Couple shots
Speeches
Wedding breakfast
Cake cutting
First dance
I will go into more detail about the above in a separate blog post.
Extra Tips
Don't stress about the little things, literally as long as you both turn up, you're getting married 😀
Don't waste money on trivial things, guests probably won't remember personalised napkins but they will remember the atmosphere and fun they had!
Work with and not against each other! You're bound to have different opinions but always make sure you both agree on a decision.
A big budget doesn't mean always mean an awesome wedding – some of the best weddings I've attended have been on a budget or totally home made 🙂
The day will go by SO fast, so make sure you slow down, take everything in and most importantly, enjoy yourselves!
Thanks for looking,
Sarah x
Are you getting married and looking for a photographer? You can find more of my work here or contact me here.
Worried about rain on your wedding day? Why not have a read of my blog all about 'What If We Get Rain On Our Wedding Day?'